Calendar of seasons and events
April 2018

Chauvin Arnoux Ltd : The Energyst Event – An exhibition & conference that focuses solely on energy
The Energyst Event Exhibition
National Motorcycle Museum Coventry Road Hampton in Arden Solihull B92 0EJ United Kingdom Tel.: +44 (0)121 704 2784
...
Datasheet :
Chauvin Arnoux Ltd - The Energyst Event – An exhibition & conference that focuses solely on energy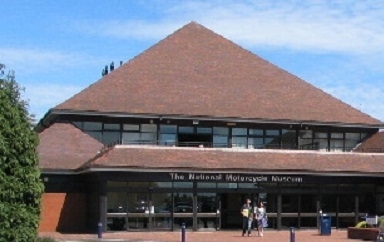 The Energyst Event Exhibition
Description :
The Energyst Event is an exhibition and conference designed to equip non-domestic energy users with fit-for-purpose knowledge, insight and solutions to their most demanding challenges. Promoting dialogue, discussion and interaction; the event will be a two-day forum for energy users and service providers to engage. The Energyst Event will take place 17-18 April 2018 at the National Motorcycle Museum, Birmingham.
The event will explore the changing face of energy management and prepare the visitor for trends and technologies that will impact operations. There are no longer supply and demand- only silos but both have to be balanced in a truly integrated energy management system.
The Energyst Event provides a platform for these critical issues to be dissected, analysed and for solutions to be presented that have a direct impact on the working life of the energy professional – and the bottom line of their organisation.
The core areas of procurement, efficiency and flexibility, linked by data analytics and AMR will form the backbone of the event. The Energyst Event brings a much needed focus on energy alone; spanning efficiency, cost avoidance, revenue opportunities and effective procurement strategies to equip the energy professional with the tools to combat rising costs. Incisive market intelligence, allied to a strong product and service offering at the event, reflects the aims of The Energyst Event.